The perfect mattress for everyone
The most innovative and premium materials combine to deliver you first-class comfort and superior support. The Felix Mattress adapts to you to support your natural posture and relieve any built-up pressure. Natural and breathable, the mattress ensures a cooler, deeper sleep.
3D Breathable Border Fabric
Breathable fabric, same function as 3D, it's easily to let air go through. The foam surrounding wall has pinholes for breathability.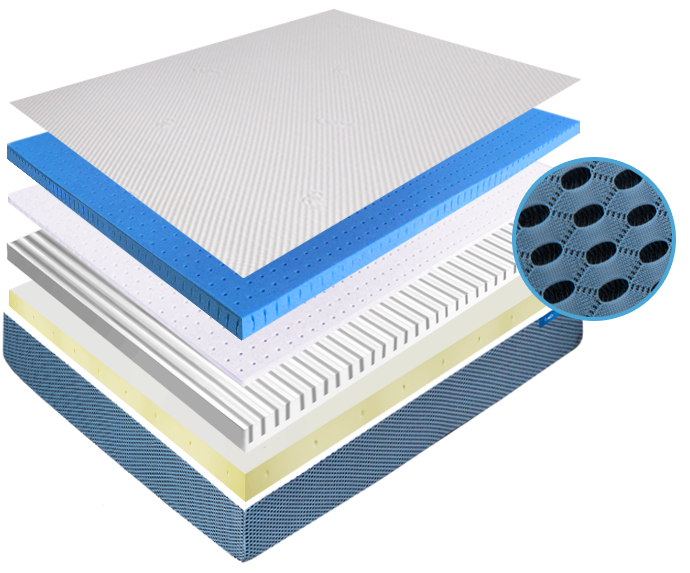 THE PERFECT FIRMNESS
We made the Felix from responsive materials to ensure great sleep for everyone, from 20 to 300 kg.
So whatever your weight or sleeping position (back, side, starfish),you'll love your bed.

Have a partner who tosses and turns all night long? We sympathise with you, so we've designed a unique comfort layer with zero disturbance technology. With just the right rebound, this means you'll finally get a good night's sleep. You won't find this luxury in a conventional mattress.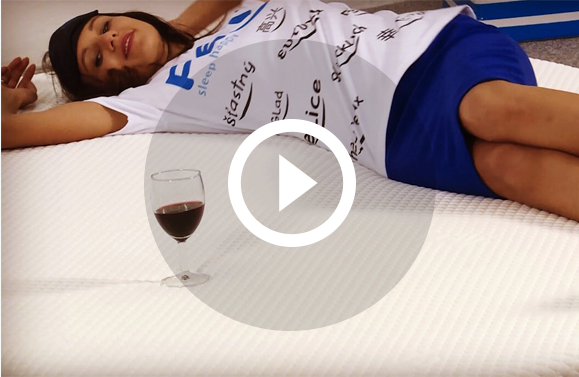 An unboxing experience like no other! Gone are the days of struggling to carry and squeeze heavy oversized mattresses to your room. When you receive your Felix Mattress, it comes in a conveniently-sized box that's easy to bring and setup in any room. Easy, breezy, hassle-free-only with Felix!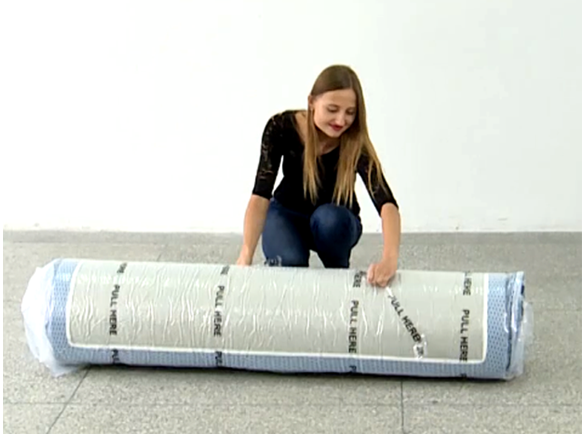 Designed to be
perfect on every surface

Felix Mattress

Perfect Comfort

Pressure Relief

Zero Partner Disturbance

Dissipates Heat from your Body

A top layer of gel-infused, natural latex AND memory foam for added comfort

Suitable for Every Surface

10-second set-up time (from unboxing to decompression)

Perfect thickness and firmness, even after unboxing
Other "boxed" mattress brands

Perfect Comfort

Pressure Relief

Zero Partner Disturbance

Dissipates Heat from your Body

A top layer of gel-infused, natural latex AND memory foam for added comfort

Suitable for Every Surface

10-second set-up time (from unboxing to decompression)

Perfect thickness and firmness, even after unboxing
Latex Mattresses

Perfect Comfort

Pressure Relief

Zero Partner Disturbance

Dissipates Heat from your Body

A top layer of gel-infused, natural latex AND memory foam for added comfort

Suitable for Every Surface

10-second set-up time (from unboxing to decompression)

Perfect thickness and firmness, even after unboxing